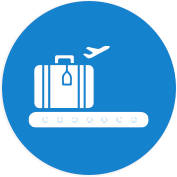 Check-in
To travel in complete peace of mind, follow these tips.
Go to the check-in counter with your travel documents (passport, travel documents, etc…) which are the essential elements for proper processing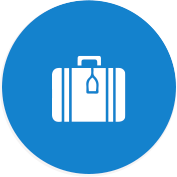 Luggage
Weigh your luggage before you leave for the airport to respect the weight authorized by the airline and avoid paying excesses.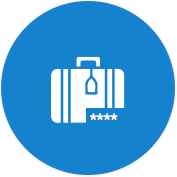 Tag your luggage
The identification of your luggage is mandatory, be sure to enter your surnames, first names and addresses.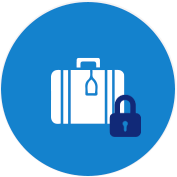 Securing your luggage
Be sure to watch your luggage, they are your responsibility. Do not entrust them to anyone and do not accept any luggage from a stranger.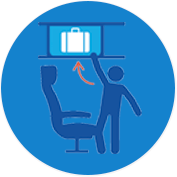 Cabin baggage
Each passenger is entitled to one piece of cabin baggage between 5kg and 10kg depending on the airline.
Be sure to respect the authorized dimensions.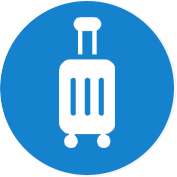 Hold baggage
Baggage accepted in the hold varies depending on the airlines and the travel document system.
For international flights, you are entitled to two (02) pieces of baggage of 23kg.