Airport Certification
ACCREDITATION ACA NIVEAU 2
The ACA level 2 accreditation is extended until September 2022 due to Covid 19 conditions where all emissions have dropped and therefore cannot be a solid basis for assessment.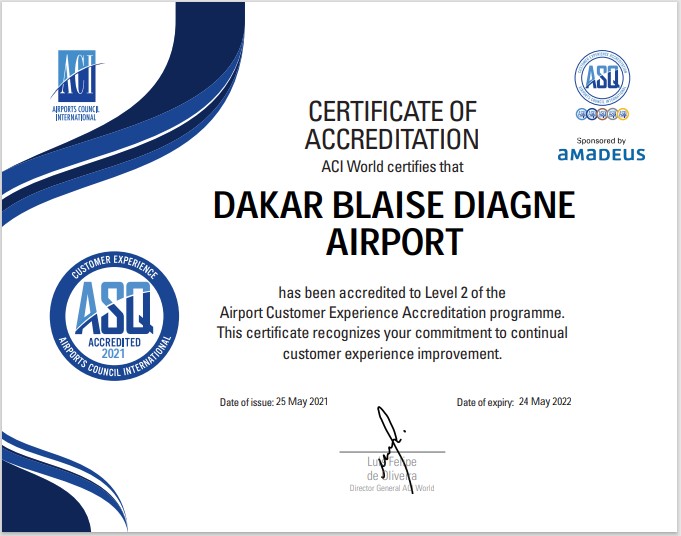 ACCREDITATION ASQ NIVEAU 2
Dakar Blaise Diagne Airport has improved in the establishment of Quality processes and received Level 2 Accreditation ASQ - Airport Customer Experience Accreditation on May 25, 2021.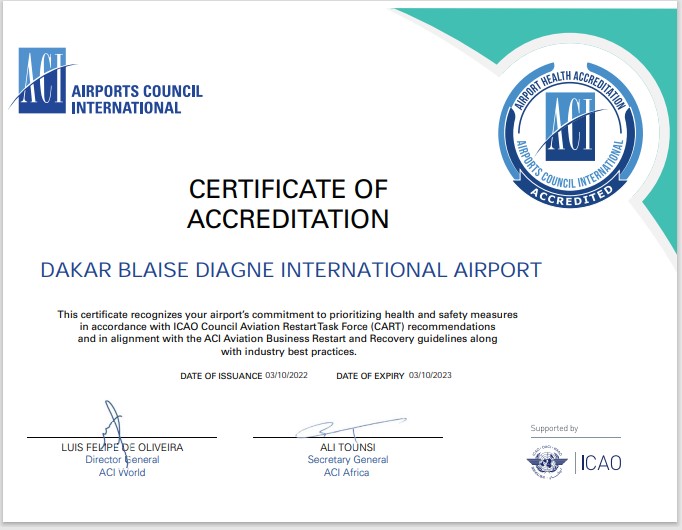 REACCREDITATION AHA
The airport was accredited ACI AHA (Airport Health Accreditation) in December 2020 and reaccredited ACI AHA (Airport Health Accreditation) on March 10, 2022 for the measures taken to combat the spread of Covid 19.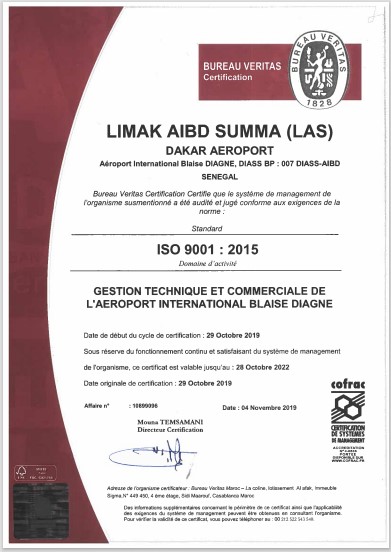 CERTIFICAT ISO 9001V2015
LAS successfully passed the follow-up audit 2 ISO 9001V2015 in December 2021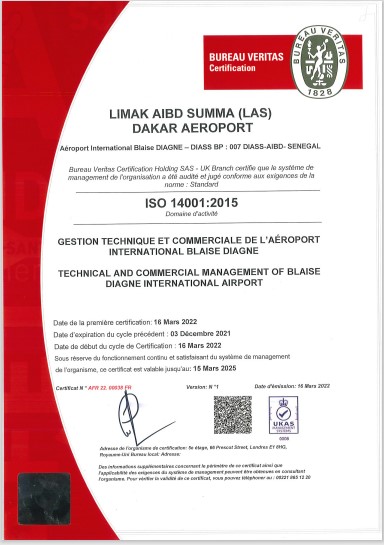 CERTIFICAT ISO 14001V2015
LAS obtained its ISO 14001 v2015 Certificate in December 2021.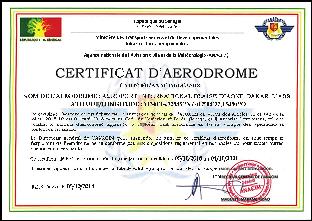 AERODROME CERTIFICATE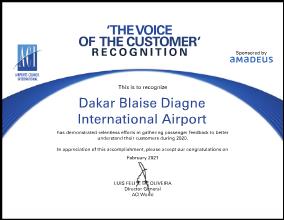 THE VOICE OF THE CUSTOMER AWARD