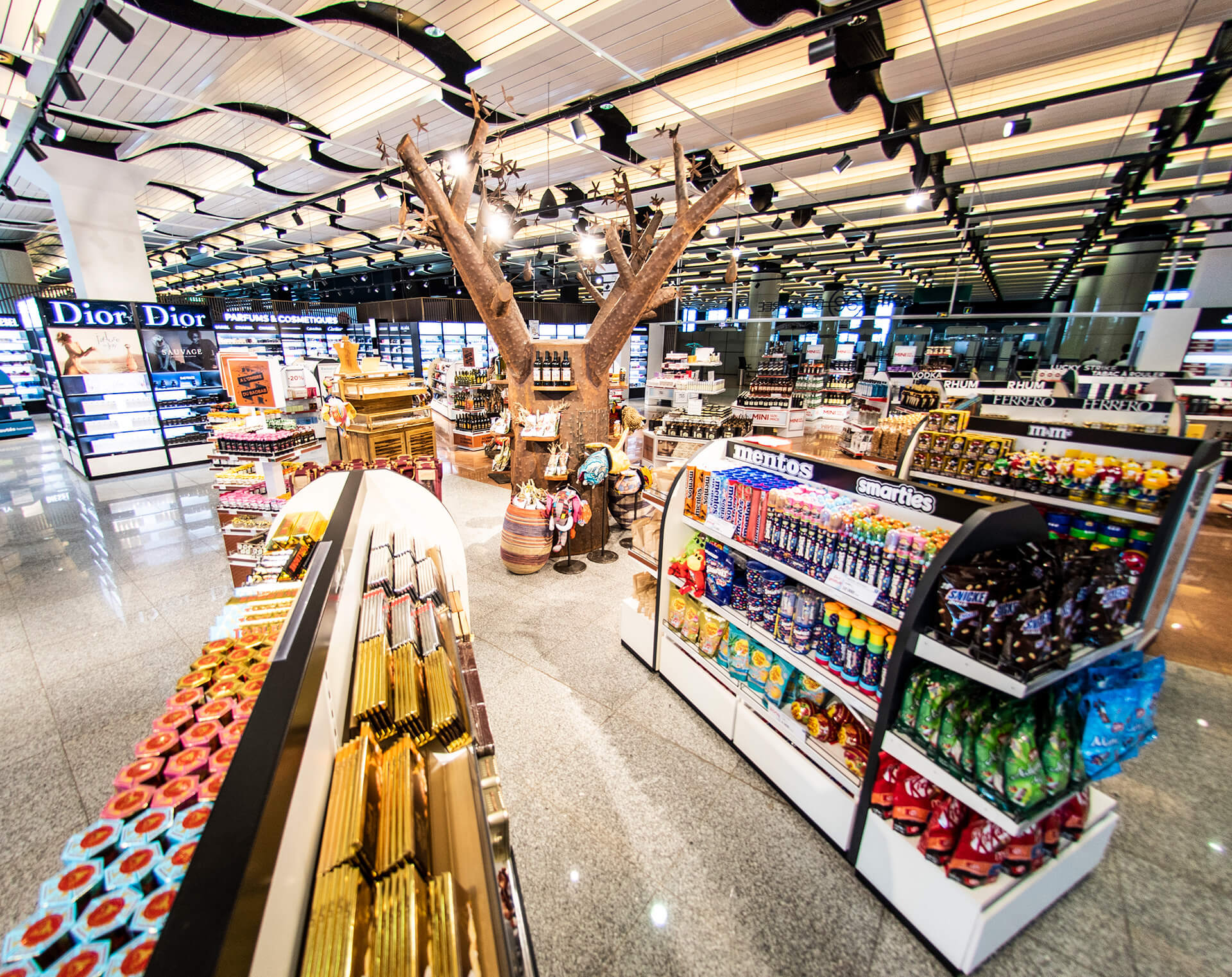 Lagardere Travel Retail offers a wide range of high-performance, innovative and experiential retail concepts in the field of duty-free and fashion.
Lagardere Travel Retail has set himself the task of reinventing the shopping experience for passengers at Blaise DIAGNE International Airport by arousing emotion.

Lagardere develops innovative and high-performance omnichannel retail brands and concepts with the idea of offering travelers an authentic and unforgettable shopping experience.

Lagardère knew how to adapt its store to AIBD in order to reflect the spirit of SENEGALESE TERANGA.
The best of AIBD
A wide selection of the best of AIBD at tax-free prices, take advantage of the shops open from the first to the last flight.
Exclusive offers
Products from major brands in preview, all year round and exclusive offers.
Contact information
Lagardere Travel Retail West Africa
Senegal
115, Rufisque Ouest, Lot n°07 COOP SNCS
Immeuble en face Auchan Zack Mbao,
Dakar, Senegal
Address: Blaise Diagne International Airport, Main Terminal, Departure level
Covering an area of 1000m², the Duty-Free area at Blaise Diagne International Airport also includes:
Aelia Duty Free
Aelia Duty Free is an unmissable and one of the most pleasant places at Blaise Diagne International Airport. You will find in the shops a choice of duty-free products, gifts and souvenirs on departure and also on arrival.
Experience an unforgettable shopping moment!
The RELAY point
Relay offers you a unique choice of French and international daily and magazine press. You will also find a wide selection of books, from the tourist guide to the latest bestseller, as well as a range of travel accessories, electronic products and traditional African boubous. Relay, it is also the possibility of enjoying meals (snacking, cold drinks, sandwiches, salads).
Covering an area of 100m², Relay offers travelers small treats that have the power to enhance their journeys by turning them into pleasant and personal experiences.
CASE BI
Developed according to the typical Senegalese model, the team called on local expertise for the design of the custom-made hut.

You will find boubous from great Senegalese designers, also Senegalese pottery as well as objects from our craftsmen.